Student Progress Report: Dullness to Vibrant Shine in 30 Days
Ever wondered what Hair Growth Lab students achieve inside the lab? The new Student Success Stories gives you a peek into the celebrations that happen inside the members-only HairGoals Hub. Today, we're putting the spotlight on Nathalie. What were Nathalie's struggles before Hair Growth Lab? Before enrolling into Hair Growth Lab, Nathalie was struggling with dullness and thinning […]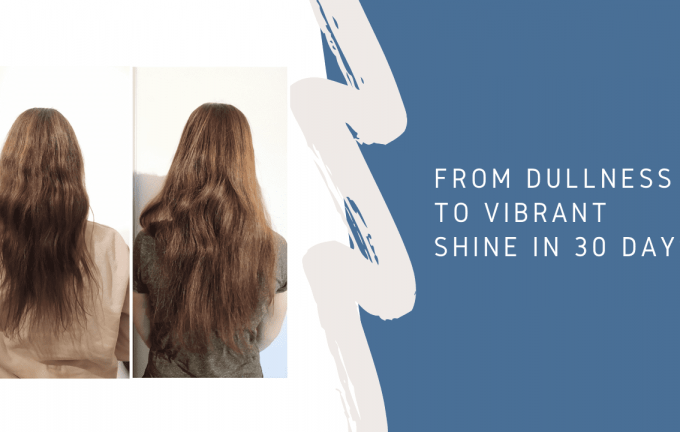 Ever wondered what Hair Growth Lab students achieve inside the lab?
The new Student Success Stories gives you a peek into the celebrations that happen inside the members-only HairGoals Hub.
Today, we're putting the spotlight on Nathalie.
What were Nathalie's struggles before Hair Growth Lab?
Before enrolling into Hair Growth Lab, Nathalie was struggling with dullness and thinning ends, as well as a flaky and oily scalp. Her hair was quite unpredictable and looked a little different every day. She had been trying to grow long, thick and healthy hair for a while but hadn't found a routine that would help her achieve the results she wanted.
Only 30 days on and:
✔︎ Look at that shine! Nathalie reported that hair has become much shinier and softer

✔︎ She is experiencing less breakage after finding a better brushing and detangling routine for her hair profile

✔︎ She's made good progress towards getting rid of her thinning ends

✔︎ The natural pigment in her hair is popping!

✔︎ She has l ess frizz and a lot more volume at the roots and all over

✔︎ Her scalp has improved and she's experiencing less oiliness and itchiness!

✔︎ Altogether, she's reported more good hair days!

✔︎ In just one month, she's added a surprisingly good amount of length which includes a little trim as well!
The craziest part? It's only been just the beginning! We're so thrilled to see she's finally finding a routine that is helping her reach her hair goals. She was incredibly engaged throughout the program, and it's been no surprise to all of us inside #Hairgoals Hub to learn that achieved such great results in a short amount of time!
What the amazing women inside #HairGoals Hub are saying:
Will you be next? The girls and I are ready when you are!
WANT BETTER HAIR?
Try the 14-Day Haircare Challenge!