The Big Book of Haircare Supplements
This big book of supplements guides you through all the available supplements that have the ability to improve different hair care concerns. Learn how to stack and layer different supplements to target your specific problems or bring out results you wish for. From what to take, to how much to take, when to take it and where to buy them. This book covers haircare supplementation plans from A to Z.
All the supplements knowledge you'll need
Inside the Guide
👩‍🏫 Thorough Explanations and Examples

From start to finish, this Big Book is laden with explanations and relatable examples for you and yours. This book helps you understand just how and where the nutrients you eat get absorbed into your bloodstream. It also helps you know how you can get more hair-loving nutrients to your scalp and strands.

🍏 The Essentials

The Big Book of Haircare Supplements contains minerals and all the vitamins you need to look and feel more confident in your natural hair. It explains how these nutrients work to make you look radiant and ever-young. Are you busy and do you need an immediate solution for your wellness concerns? This book respects your time bubble and has all the information put out in a succinct and easy-to-understand manner.

🥤 Drinks and Smoothies

Who doesn't love drinks? And nourishing ones that could accelerate your hair growth and beauty? You know you want some! The Big Book of Haircare Supplements has you cornered… oops, covered, and contains yummy recipes that will switch up your hair care game.

📑 Supplement Sheets

In this book, large sheets of supplements have been broken down for your use and enjoyment. Find which aspect concerns you and run with it judiciously. Ready to do hair care supplements.. the right way?
Biology made easy
Focused
Refreshing & nutritious!
Time savers
Why choose this book?
The Big Book of Haircare Supplements trashes out some overstated myths and brings hidden truths to life. You don't have to spend so much time, energy, and resources to take care of your hair.
Just For You
This book is tailored around your pain points. It addresses your problems and lays the solutions you need on a platter of gold, just for YOU.
Naturally Natural
You've had enough toxins to last you for a lifetime. So, this Big Book outlines all the necessary natural supplements you need.
Practical Tips
10+ articles to help you optimize your supplementation experience and results
What else do I get?
A book that gets you, was tailor-made for you the person that wants to care for you hair holistically, and is aimed at getting you from where you are in your hair journey to your hair goals… the right way. Here's what you'll get:
🗸 Working ideas on how to improve absorption
🗸 80+ supplements covered (natural sources and synthetic alternatives included)
🗸 Dosage and consumption recommendations
🗸 Broken down categories relevant for different aspects of your hair health
🗸 Delicious recipes for supplemental shakes and smoothies.
🗸 What to take for your hair-dazzling goals
🗸 What helps improve your nutrient-absorption
🗸 Where you can get your supplements
🗸 And so much more!
Holistic
Functional
Effective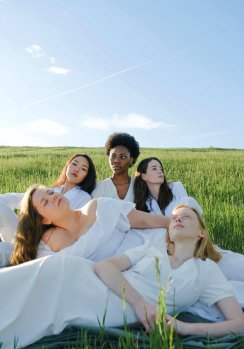 Join our Haircare Challenge